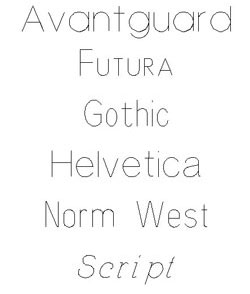 Free Single Line Text Engraving
All our trophies, shields, figures, medals, clocks and gifts can be engraved with your details. Standard metal plates are engraved the same day at our office.

Our single line font selection are computer mapped for efficient engraving saving time and money so we can offer these FREE to you on most of our products.

Child friendly gold and silver flat printed labels can be added at no extra cost instead of metal plates, just email or call us with your preference.

Trophy Engraving
Engraving trophy cups is a specialist job and requires time and skill to get right. Because of this we may have to quote a charge on an individual basis. Round cups and plinths are engraved at our workshop in 2-5 days.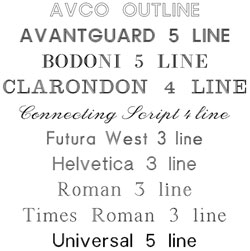 Bold Font Engraving
Bold fonts add a distinct and high quality effect to your awards for very little extra cost. The bold fonts create extra lines and as such take longer to produce and increase tool wear.

If there is a large amount of text to be fitted onto a plate then we may have to contact you if we experience problems with fitting it on. We can revert the text to Norm West, our standard single line font.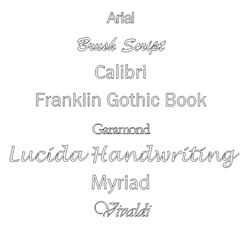 True Trype Font Engraving
All true type fonts can be engraved with an outline to help them stand out.

These take a little longer in setting up and because the fonts are not efficiently mapped for the engraving machine they can take twice as long to engrave compared with standard engraving fonts.
Logos and Images
Logos and Images
If you would like your logo on your items please send this in an email with a reference to your order number. Large Black and White outline images are best for us to work with. Small colour images are hard to enhance for engraving and cannot be used.

Logos added from £15.00 depending on artwork.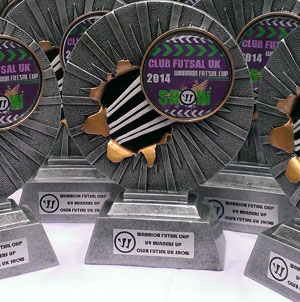 Printed Labels
We can print trophy and medal labels for free with a small logo if you have one.

Ideal for large orders or for children.

We can also full colour print centres for medals and awards at a great low cost. please get in touch.
Case Top Printing
We can print on our metallic leatherette style medal cases. Any single colour for £10 setup. Full colour setup quoted per order. Printing can take 3-4 weeks.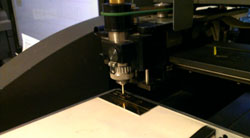 Individual names
We can engrave individual names on award plates including your event details more easily if they are in one column of a document or spreadsheet you can email to us.

If you have a few of the same awards with different names you can also copy them all into the text box.